Climate change and increasing deforestation are drying up the streams in the Chittagong Hill Tracts in southeastern Bangladesh, writes Jiten Barua.
The Chittagong Hill Tracts, comprising hills, streams, waterfalls, rivers, valleys, and vast forests, were once considered a place free of environmental pollution. But at present, climate change, deforestation and hill-cutting are causing various natural disasters there. Streams, waterfalls and wells — the main sources of water in the region — have dried up, endangering human habitation as well as wildlife in the hills.
Due to falling water levels in the hilly areas, potable water is not available, even from installed tube wells. Though water shortages exist throughout the year, it gets worse during the dry season. The people in remote hill villages now have to spend hours — sometimes the whole night — collecting water from trickling springs or dying streams, which are often polluted. Earlier, water sources could be found deep in the hills and forests, but not anymore. This is the picture in most villages of Khagrachari.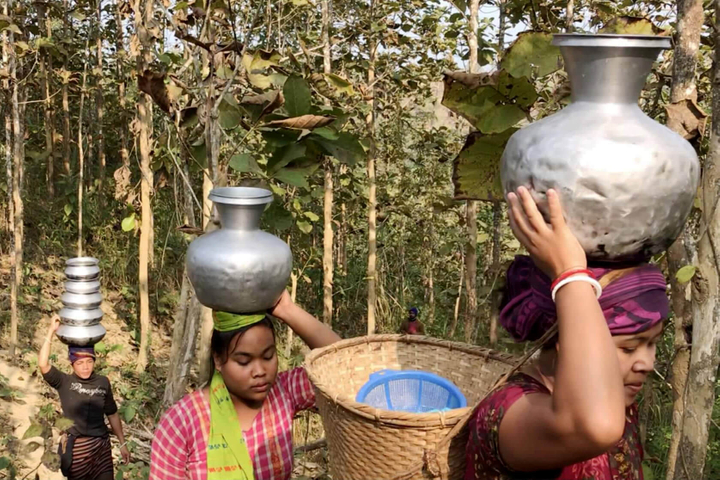 There is an acute shortage of potable water in 11 neighborhoods of the "Nine Mile" area along the Khagrachari-Dighinala highway. Water for cooking and drinking must be collected, with great effort, from sources at the bottom of the hill. Even then, the water is not safe. The worst affected neighbourhood is Rathichandra Karbari Para, where the residents need to walk about two kilometers to get water.
Manu Tripura, 22, Babli Tripura, 19, and Pratina Tripura, 22, residents of the "Nine-Mile" area, were walking down a 1,000-feet (305-km) hill to draw water from a well at the bottom. Other village women were collecting accumulated water from cracks in the rock. Babli Tripura said: "At this time of the year (the dry season), there is a severe shortage. The village women collect water day and night. It is very difficult to climb the high hills with the water (in pitchers and pots), but there is no alternative. We must wait until there is enough water in the well. It will get worse in the days ahead."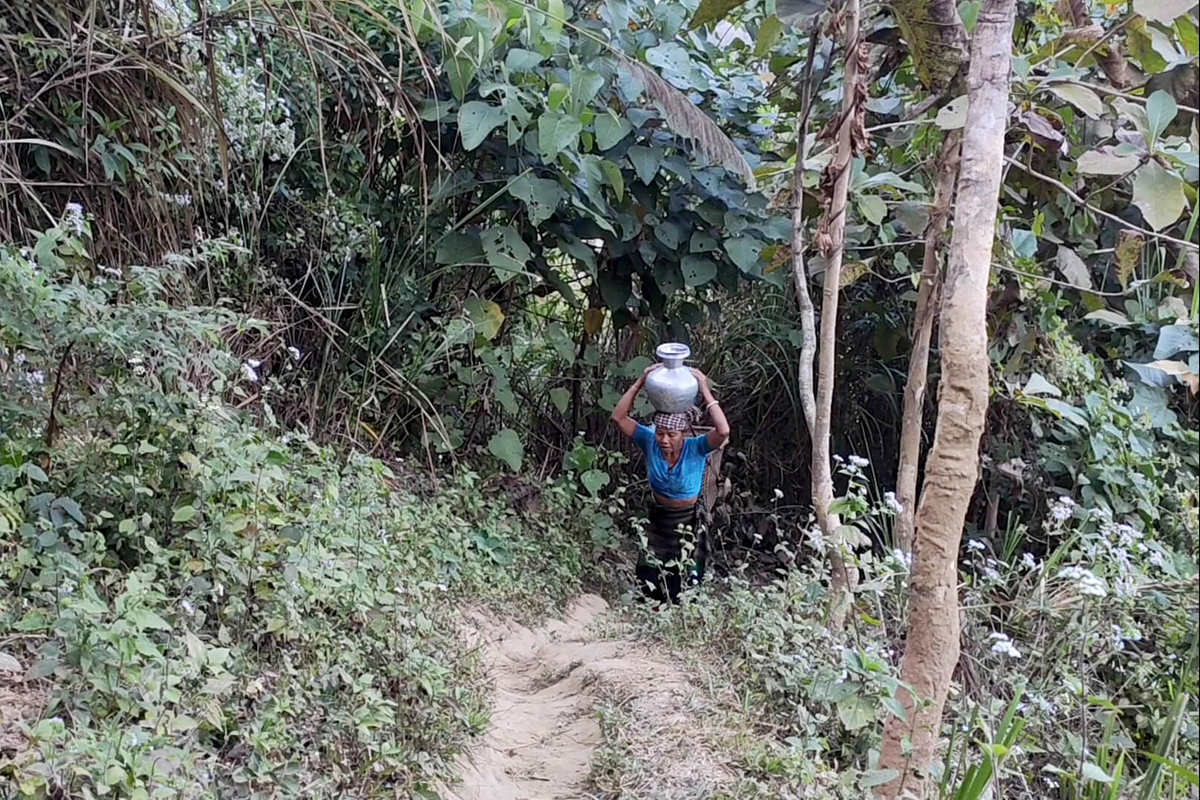 Manu Tripura said, "We have been struggling for water for the past 10-12 years. About 50 families of the neighborhood collect water from this well. Many a time, there is not enough water in the well. We have to return home without any water. Besides, water from the streams is dirty and drinking it causes various diseases."
Local upazila (sub-division) member Ganesh Chandra Tripura said, "About 2,000 people live in the 11 neighbourhoods. Most areas do not have access to clean water. Water is collected from springs and streams. Due to the adverse effects of climate change, the water level has gone down and water is no longer available."
Mathura Bikash Tripura, executive director of Zabarang, a local NGO, also said there is not much water in the hills due to climate change, deforestation and indiscriminate logging. "Due to the destruction of hills and forests, the flow or source of water has been destroyed. The crisis is more evident in the dry season," he added.
Munshi Rashid Ahmed, Chief Scientific Officer, Khagrachari Hill Agricultural Research Centre, said the water crisis is intensifying day by day mostly due to deforestation. Researchers believe that effective measures need to be taken now to eliminate water scarcity in the future.
Storyteller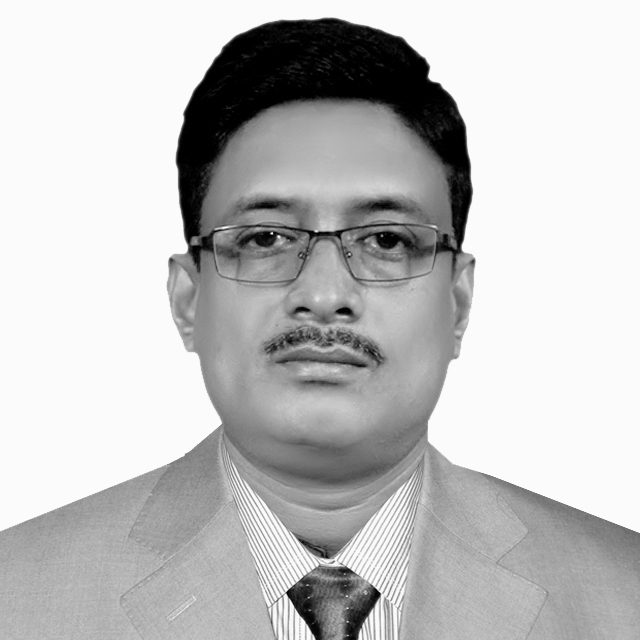 Barua Jiten is a journalist based in Khagrachari Hill District in Bangladesh.
Author's views are his own and do not reflect that of our organisation.
This story is part of our series Water stories from Bangladesh, funded by Internews.
Related stories